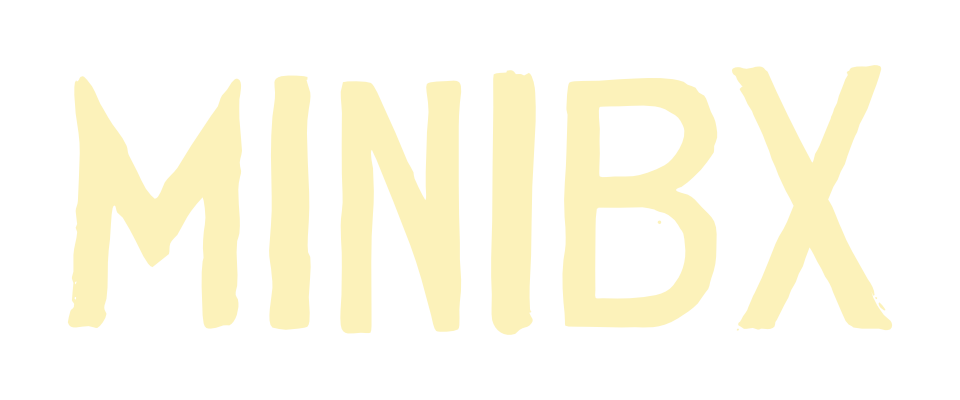 MiniBX
A disruption, subversion or even a profanity against D&D B/X.
This is an attempt to make this game our own. More than a minimalistic hack, this is a new rule set, with insights and new, fast, quick, and easy to run combat and spell rules.
Initially, this project will be made by four hands, if it is funded we are using Bruno Prosaiko fantastic art being layouted by M. A. Guax, C. A. Berlitz worked on the first draft edition and will make my poor English easier to read for you all.
I already wrote it, but the first draft that the backers will get is just the first step. We are open to opinions and suggestions.
It seems important to mention that Minibx already has a hack by Guax (BX Kids) and its draft inspired the rule set that Tiago used in NUMA.
It is going to be funded at $1200.00, and I am counting on friends for the stretch goals:
Funding and Stretch Goals

The manuscript layouted will be delivered in one month, and all other stretch goals will be delivered at most one year after their funding, and will be uploaded to the original funding page.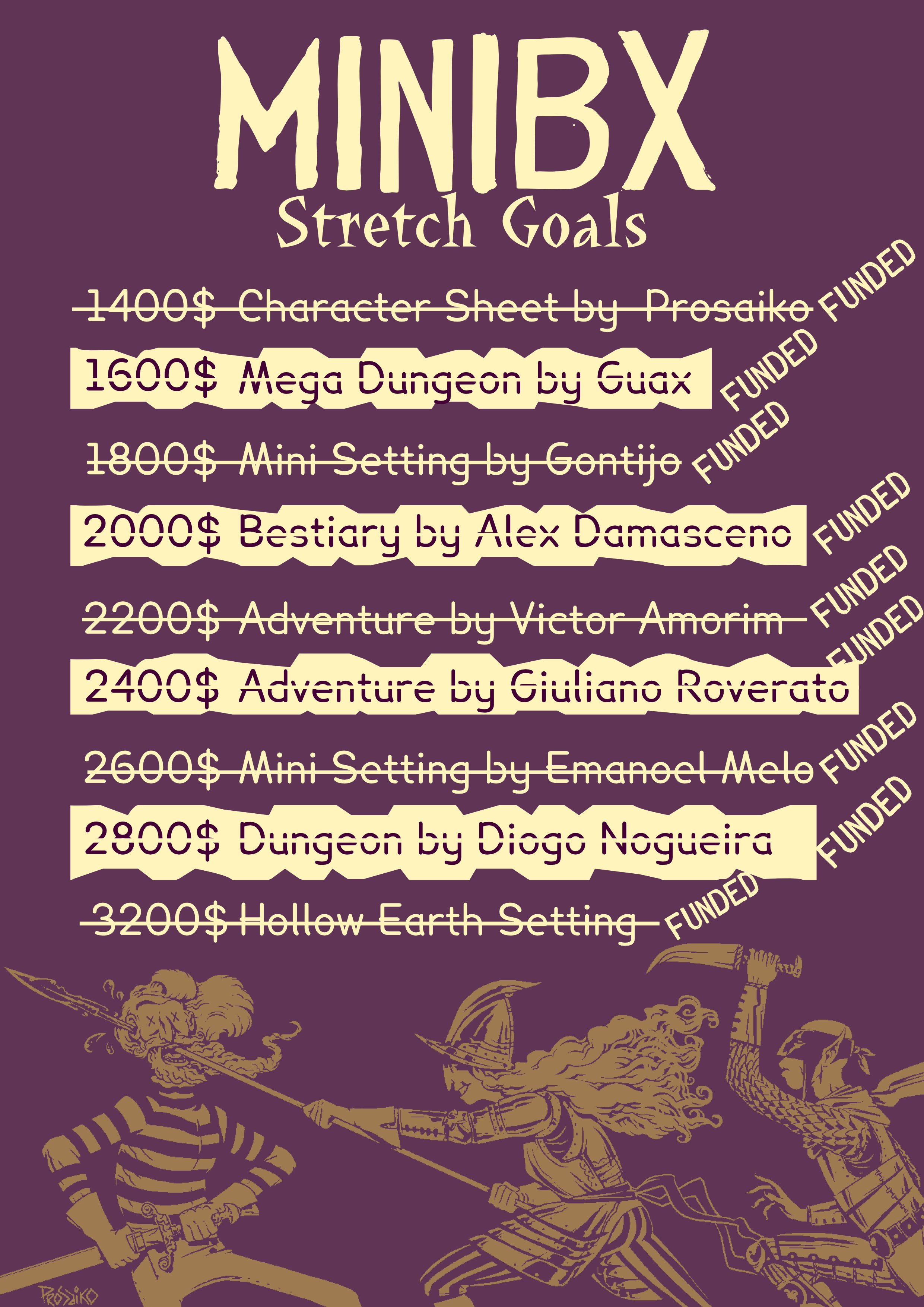 Here is a blog post with a lot of information about game design choices for the game, and also a free html file with it: https://dispatchesnowhere.blogspot.com/2021/12/game-design-choices-fo-minibx-hel...
You can check more about Hollow Earth setting at my blog: https://dispatchesnowhere.blogspot.com/
Purchase
In order to download this game you must purchase it at or above the minimum price of $30 USD. You will get access to the following files:
Game Design Choices fo MiniBX (1).html
7 kB
Character Sheet MiniBX PDF.pdf
1 MB
Character Sheet MiniBX PNG (2).png
2 MB
Character Sheet MiniBX PNG.png
2 MB
STACKED TOWER A5 SPREADS.pdf
19 MB
STACKED TOWER A5 PAGES.pdf
19 MB
KING OF THE MILL_preview.pdf
642 kB
MINIBX BESTIARY SPREADS A5.pdf
9 MB
MINIBX BESTIARY PAGES A5.pdf
9 MB
nott_theunseencitadel spreads.pdf
28 MB
nott_theunseencitadel.pdf
27 MB
minibx spreads (1).pdf
26 MB
minibx print (1).pdf
28 MB
The St Lyndmere Graveyard.pdf
4 MB
Cult of the Blind God - Pages.pdf
50 MB
Cult of the Blind God - Spreads.pdf
54 MB
MINIBX NEW ARCHETYPES SPREADS.pdf
3 MB
MINIBX NEW ARCHETYPES PAGES.pdf
3 MB
Download demo